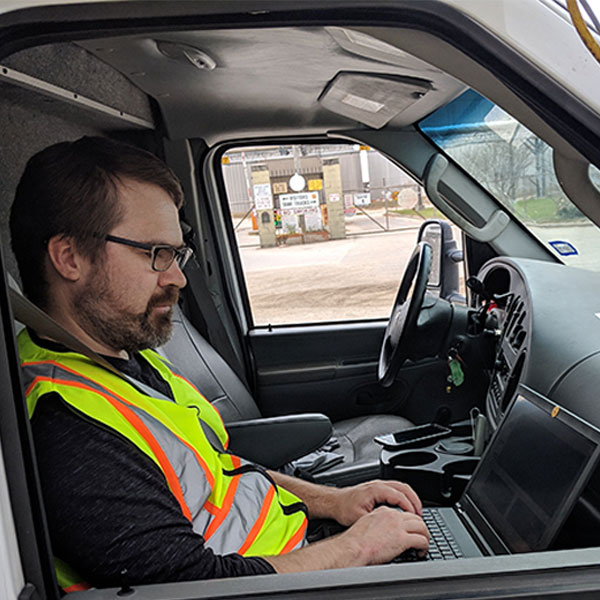 Silicon Valley Startup on the Ground in Houston, Detecting Harmful Chemicals
Press Releases
07th Sep 2017
---
September 7, 2017 - Houston - Over Labor Day weekend, two physicists took a 3-day roadtrip across the country from Silicon Valley. They were not heading to Burning Man; they were driving into the heart of Texas, where Hurricane Harvey had left a trail of devastation just a week prior. They had a singular goal: to use their quantum-physics-inspired chemical sensor to identify neighborhoods that could be in harm's way from atmospheric leaks at area refineries and chemical plants.
"Water isn't the only danger; unseen chemical spills and atmospheric emissions also pose a potential threat," says Tony Miller, CEO of Entanglement Technologies, who is one of the scientists in Houston this week monitoring the situation. "Our technology rapidly prioritizes health crises due to chemical spills, identifying situations that need to be dealt with right away or ones that can wait until more pressing needs are met, so that resources aren't diverted unnecessarily."
Entanglement Technologies is working with Environmental Defense Fund (EDF) and Air Alliance Houston in collaboration with the city of Houston and the Environmental Protection Agency (EPA) Region 6 to measure atmospheric concentrations of benzene and potentially other harmful chemicals in the area. One neighborhood that has been affected so far is Manchester, which sits adjacent a Valero Energy refinery. Entanglement researchers detected elevated levels of benzene, a carcinogen and component of crude oil and gasoline, on September 4 and 5.
"Air pollution is one of the unseen dangers of Harvey," says Dr. Elena Craft, senior health scientist at EDF. "The shutdowns and startups of oil refineries and chemical plants and storm-related damage to industrial facilities released significant amounts of hazardous
pollutants into air. It is critically important that people know what is in the air they breathe. Poor air quality puts the most vulnerable among us, like children and seniors, at risk for asthma, heart attacks, strokes and other health problems."
The Entanglement team is taking measurements via a mobile lab in a van equipped with a new instrument called the AROMA (Autonomous Rugged Optical Multigas Analyzer) chemical analyzer. AROMA provides rapid, definitive analysis of a hazardous chemical to part per trillion concentrations. Although it is highly portable, the results are laboratory grade, and it has been used previously by oil companies, the EPA, the Department of Defense's ESTCP, and various environmental consultants.
The AROMA analyzer is built on the same ultra-precise sensing platform that powers the LIGO gravitational wave detector. "Our technology uses the same type of optical resonators that detect tiny changes in space-time, along with techniques we developed to detect quantum fluctuations of a single atom, for characterizing chemicals in the environment," Miller explains. "Our research on the quantum limits of measurement at Caltech and Stanford provided us with the tools to detect complex molecules at extremely low concentrations, data not available through other sources."
This week, the Entanglement scientists are also using the AROMA analyzer to look for trichloroethylene, a toxic chemical that causes birth defects in very low concentration and is a common contaminant at Superfund sites, including several in Houston. The use of the technology in Houston and the surrounding communities will help authorities take appropriate actions to keep the affected populations safe. Entanglement Technologies is currently developing low-cost AROMA systems to be widely deployed by state and local governments and environmental agencies in the near future.
--
Founded in 2010 and based in Burlingame, California, Entanglement Technologies makes the invisible world of chemicals accessible and actionable with rapid, precise chemical sensors.
Funding for developing the technology has come from the Army Night Vision and Electronic Sensors Directorate, the National Science Foundation, and the National Institutes of Health.
Media Contact:
Lisa M.P. Munoz lmunoz@entanglementtech.com
+1 703-307-6141