Technology
At Entanglement Technologies, we've combined the latest in quantum engineering and quantum metrology with cutting-edge chemistry and technology to build a new generation of high accuracy, real-time chemical analyzers.
AROMA provides world-class, laboratory-grade performance. Anytime. Anywhere.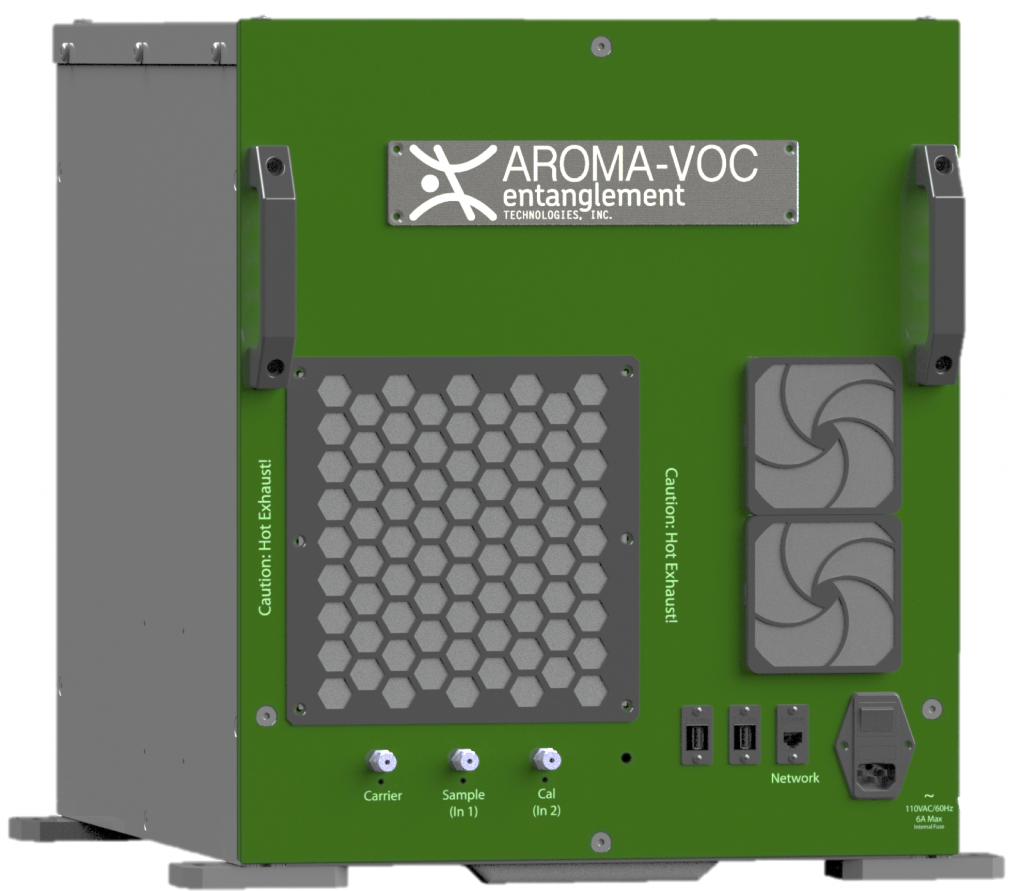 The AROMA (Autonomous Rugged Optical Multigas Analyzer) technology is the embodiment of advances in precision laser architectures, low latency stabilization techniques, optimal estimation, and precision design to deliver unparalleled performance. AROMA instruments build upon quantum systems research conducted at Stanford University and Caltech to achieve unparalleled measurement performance.  At its core, AROMA uses the same architecture as found in the optical resonators that enabled the 2017 Nobel prize-winning LIGO gravitational wave detector.
A combination of cutting-edge techniques has allowed us to develop a broad-band, frequency-agile narrow linewidth laser source and an extremely sensitive cavity ring-down spectroscopy (CRDS) core. The resulting high-performance CRDS system provides a level of long-term stability and dynamic range that is unmatched in the industry, thereby simplifying calibration and sample preparation procedures. The addition of proprietary chromatographic front-end separations further reduces background interferences for ultimate sensitivity.